Notary Service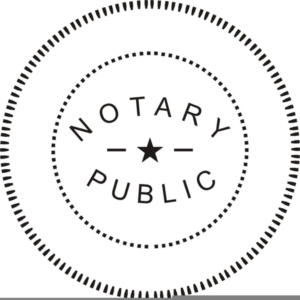 Highland Park Public Library offers free, limited Notary Service. Appointments for this service are required: please call 732-572-2750 x1111 or email gmckenna[at]hpplnj.com.
The library also offers drop-in Notary Service on a first-come, first-serve basis most Thursday afternoons 1-4pm. It is recommended that you call the library prior to your arrival if you do not have an appointment to confirm availability. Masks are recommended inside the library building, but not required (except on Friday mornings 10am-1pm).
STIPULATIONS
Please note the following stipulations: If witnesses are required, the individual must bring them; the library will not supply any witnesses. Documents will only be notarized if they are written in English. Notary Service is NOT available for Deeds, Wills, Living Wills, Living Trusts, Codicils, Birth Certificates, Death Certificates, Marriage Certificates, Divorce documents, an Affidavit or any other similar document, or for photographs or copies of public or foreign records, including Driver's Licenses and Passports.
The library can notarize Powers of Attorney, but appointments are required for this service.
In accordance with NJ Notarial Law, Notaries will not provide service if the customer, document or circumstances of the request for Notary Service raise any issue of authenticity, ambiguity, doubt or uncertainty for the library. The Notary may, at his/her sole discretion, decline to provide Notary Service.